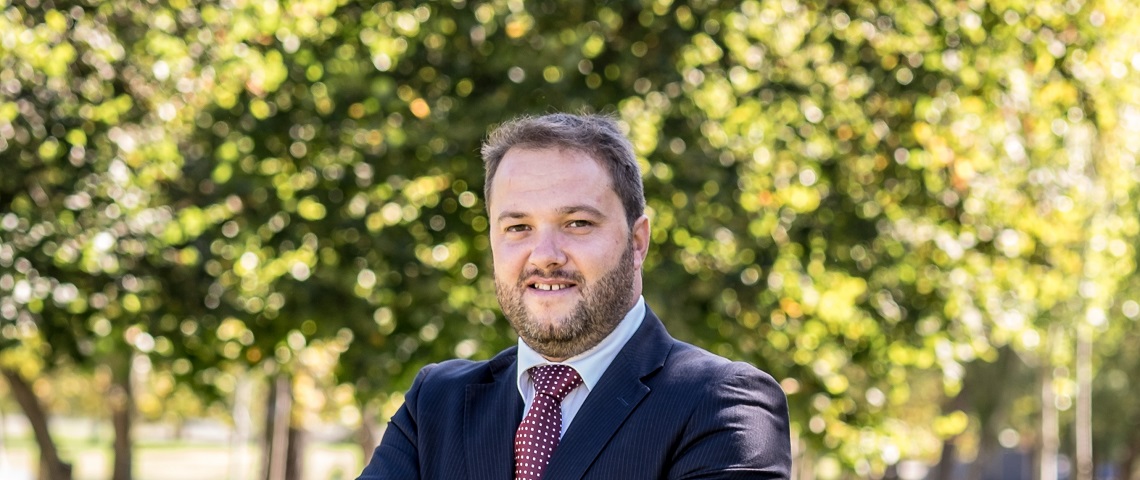 Ricardo Guilherme is the head of Neves & Ferrão's Electricity and Telecommunications Department
We are the electrical and telecommunications department of the company Neves & Ferrão, and we focus on offering our customers a range of electrical and telecommunications solutions. We pride ourselves in the quality products and services that we provide our customers. Not only do we offer these services, but we offer home automation systems installations as well, making sure that our customers always get what they desire.
Meet Ricardo, the head of this department. Born in Lisbon, 1983, Ricardo is a Civil Engineer of Training, specializing in stability project by the Faculdade de Ciências e Tecnologia da Universidade Nova de Lisboa. He began his career in 2008 at Opway as a quality and environmental technician, assuming the role of project manager at the same company in 2010 and until 2016, the year he decided to join the Neves & Ferrão project.
Initially dedicated to public procurement and budgeting, Ricardo took over and participated in the founding of the company's Electricity and Telecommunications department, which he has held to date.
He likes sports and music, and has a passion for rally and vintage cars.
Ricardo Guilherme sees the important objective of sectoral expansion, namely by increasing the portfolio of industrial clients, both in terms of execution and maintenance. Coupled with this expansion, he also intends to continue to increase the current portfolio of clients who are mostly general contractors.
MORE INFO